We can add real chimes to any pipe organ to enhance your church's worship experience.
We offer Deagan or Peterson tubular chime systems to add lasting beauty to any sanctuary. These systems make a wonderful and meaningful gift or memorial that will be appreciated by generations of worshippers. These systems can be added to any pipe or electronic organ.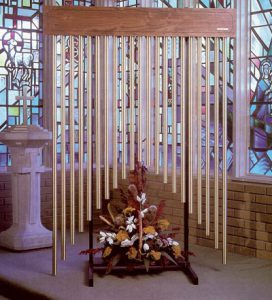 If you have an old set of chimes, we can often renew them with new, modern actions, and can replace individual tubes that have been damaged or cracked.
Contact us for details and pricing.
reyassoc@reynoldsorgans.com