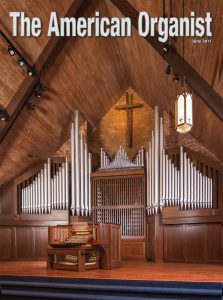 Reynolds Associates is looking for an EXPERIENCED technician/builder.  This is a great opportunity to work with a successful and growing firm in the pipe organ industry.
We build new pipe organs, rebuild existing organs, and maintain and service instruments in Indiana, Ohio, and Kentucky.  We are based in Marion, IN, a small city about midway between Indianapolis and Fort Wayne. Our shop facilities include over 12,000 square feet of production space, equipped with a CNC router system and vac-lam table.
We are looking for a reliable self-starter who wants to grow with our business. A successful candidate will have a working knowledge of organ actions, winding systems, control systems (primarily the Peterson ICS), as well as the ability to tune and make minor voicing adjustments.
Please send your resume to Reynolds Associates, Inc., 625 W. 4th St., Marion, IN  46952-3900. For more information or to arrange an interview, email us at reyassoc@reynoldsorgans.com.