When we proposed the mechanical renovation of Trinity's M.P. Möller organ, we also invited the congregation to re-imagine their church organ.
We suggested that we renovate the console using a Peterson ICS4000 integrated control system.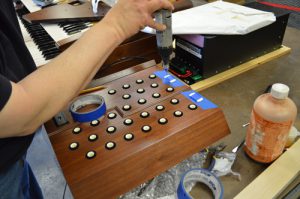 We also listened carefully to the sound of the organ, and suggested several tonal improvements, in light of the congregation's worship style.  With these changes, the organ will be preserved for generations, and will be a more effective voice in the worship music at Trinity.
Our agreement with the church calls for several changes to the voicing of the pipes.  Some additional pipes will be added, as will some digital color voices that will add to the tonal palette of the instrument, with special emphasis on the string and reed stops, as well as a strengthening of the foundation tone of the organ.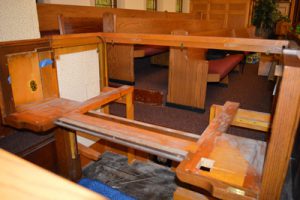 The congregation will benefit from the useful features of the new ICS4000 control system,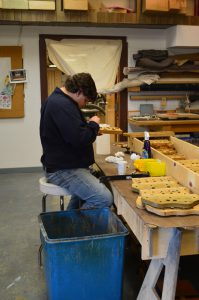 including a transposer, multiple combination memories, full MIDI interface, and record/playback function. Since the 3-manual console will be attached to the pipes by only one small cable, the console can be easily repositioned, if needed.
Site-work on this project begins December 26, 2012, with completion scheduled for the spring of 2013.  Martin Ellis is scheduled to play the rededication concert, with the date to be announced.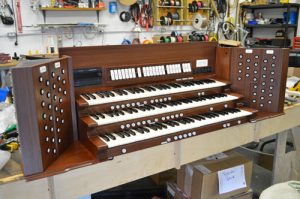 Update:  Martin Ellis played a truly memorable concert at Trinity on October 4, 2013.  The sanctuary was filled with enthusiastic church members and others from the community.